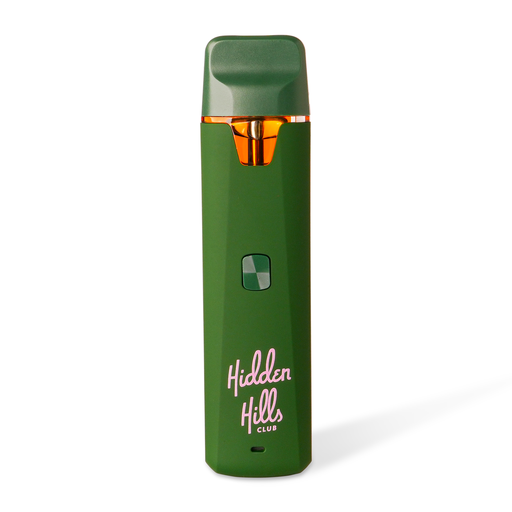 Hidden Hills Club's Fire Fire Fire lineup has made a name in the alternative cannabis market over the last year. Know for potency and outside-the-box flavor profiles, turning new shoppers into dedicated consumers.
Welcome to the next chapter in Hidden Hills Clubs Legacy.
A labor of love over the last six months, this all-new blend offers some of the most cutting-edge cannabinoids and blending processes to provide an all-new experience. Wrapped in a fresh pink finish, the packaging shares design elements with the Fire Fire Blend, such as UV spot overlays and child-resistant packaging. Night Night Blend's main cannabinoids are Delta 8, THC-A, and THC-P.
VVS Liquid Diamond Bars 
We have infused Liquid diamonds into the Night Night Blend for a unique twist to make this new line an unforgettable experience. The first product in the new line is launching with four all-new flavor profiles in our 2g Disposables devices. These devices have been tested and proven to offer a premium experience that our customers have come to expect from the Hidden Hills Brand.
We are excited to share this new line with our customers nationwide.
Ordering is opens with limited quantities for the first run. Contact your sales rep or fill out a wholesale account request below to join our first launch of 2023.